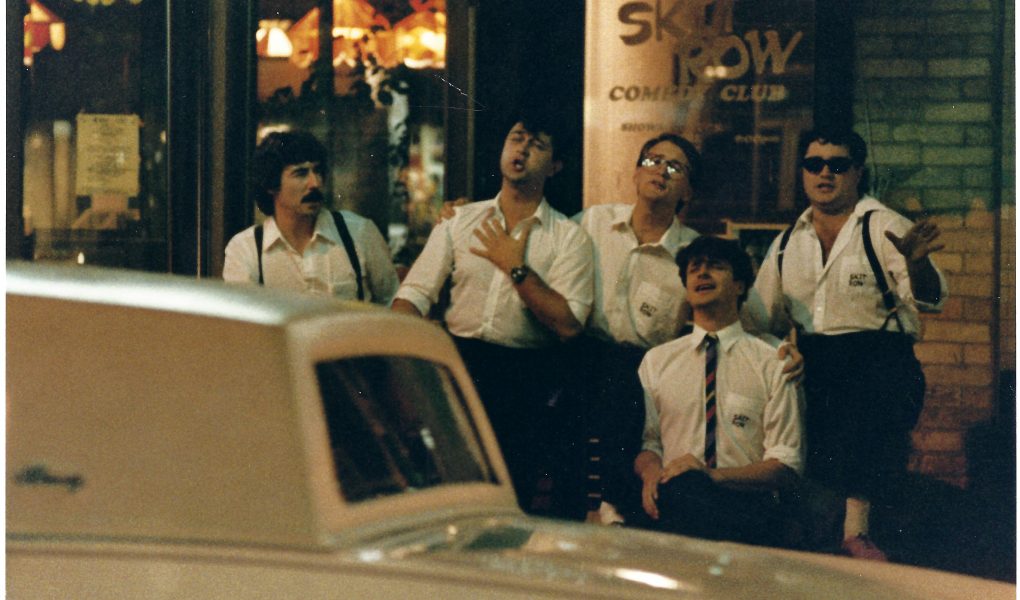 Skit Row – The First Club on Slater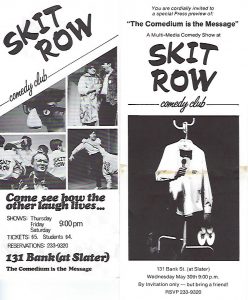 ---
Derek's Recollections:

Myself, Rick, Dan Lalonde had a comedy troop, which at the time was called Skit Corp. There was also another group in town called Stage Fright. They were very well known for improvisation. We were more sketch comedy oriented and Stage Fright was more improv oriented. In fact, they work with a guy named David Shepherd who was credited with being one of the grandfathers of Second City in Chicago, like one of the people who were seminole in developing Second City and these guys have trained with this particular gentleman.

They were doing all kinds of shows and we're doing all kinds of shows and I saw them at a performance and I thought we should get together and talk. To make a long story short. We got together and formed Skit Row.

We ended up going on from about 1984 to 1989 and were basically the Second City of Ottawa. We had a touring company, a club, etc. We had everything that you needed to be a comedy troop, but we had no money. It was a huge commitment at the time but we made no money. We would do 225 shows a year and myself, Dan, Rick, all had regular jobs writing commercials, doing industrial videos and television shows during the day. We performed Thursdays, two shows Fridays and Saturdays, and sometimes matinees and touring companies.

It was an insane amount of work and it was never very profitable because we could never get it to the point where making money. We would have needed that Second City model or have a 300 seat theater and elevated ticket prices. We had a 125 seat room.

I think the most money I personally ever made from Skit Row in a year was $5,000 and even in the 80s, that's not a lot when you're doing everything.

What Skit Road did do is feed our careers in other ways. People would come to the show, like what they saw, and we would get hired as writers or performers for corporate videos. Some television series and different kinds of stuff came out of that particular affiliation with Skit Row.

Derek's Role: Producer, Writer, Performer

---