Distinct Features
Distinct Features is an innovative and versatile production company now based in North Bay, Ontario, Canada. Founded in 1999 in Ottawa, the Distinct Features mandate is to produce quality films and television programs with audience appeal, for theatrical and television markets both domestic and abroad.
Distinct Features excels in working collaboratively in a creative, team-based environment.
Check out Distinct Features' & Derek's work.
Derek Diorio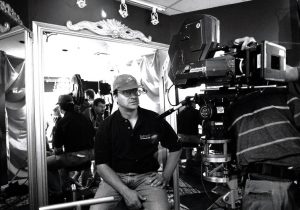 Distinct Features President, Derek Diorio, has produced, directed and/or written well over 300 hours of dramatic, animated, documentary and live-action television programming and five independent feature films starring the likes of Ernest Borgnine, Eli Wallach, Graham Greene and Terri Garr.
His most recent television series was four seasons (39 Episodes) of Hard Rock Medical, which he co-created and co-wrote with Smith Corindia.
Learn more about Derek, or read his blog here.