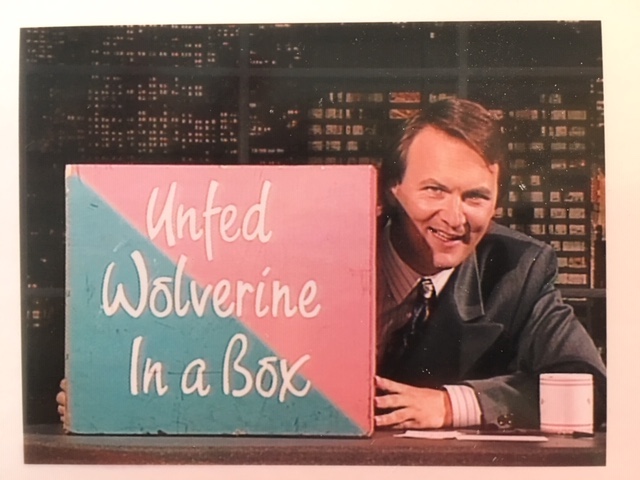 Guests, Lines & Videotape – The Series
---
Derek's Recollections:

Guest's, Lines & Videotape was our first attempt at doing programming. Myself, Daniel Lalande, and Rick Kaulbars were still working together. We somehow talked Rogers Community Access into giving us think a couple of nights in front of a live audience, which they brought their mobile in to shoot.

The pilot was done live and then we actually did one in front of a live studio audience. I cobbled together a deal between Rogers, The National Art Centre and CHRO to give us some money. I think the National Arts Centre gave us $50,000 and we shot 13 episodes of a talk show with all kinds of interviews and interstitial videos.

I don't remember what episode it was, we were with CHRO and they had to give some approval on the content, and I get a phone call from the station manager.

He was very concerned that we had a sketch about, "Chinaman Squares." I told him we didn't have a sketch that said that and he was adamant because he had the transcript in front of him. And I said, "Well that's actually Tiananmen Squares that the transcript gets said wrong." He laughed and gave us the go-ahead.

It was an incredible undertaking, that many shows with so little money and basically three of us working in the office to get this whole thing pulled off. We were working with Community Cable Access so cameras weren't the greatest, the sound wasn't the greatest but we ended up pulling off something pretty amazing for what we had. $50,000 for 13 episodes it's pretty insane.

We had as this big board that laid out all the episodes and all the sketches for each episode and somehow, I don't know how it happened, I missed an episode. We failed to shoot an entire episode. So what we did for episode 13, because it was part of our contractual obligation, was we ended up making a "best of," for number 13, so that filled out our contract.

Derek's Role: Producer, Director, Performer

---